Employment Workshops
The Cost of Courage Foundation sponsors Employment Workshops for Homeless Veterans and Veterans seeking jobs. Our workshops focus primarily on Resume Writing, Cover Letter Development, Interpersonal Skills, Interview Skills and Job Search Strategies. These workshops attempt to assist Veterans in translating the skills they obtained during their time in the service into useful experience that will be desirable in the civilian workforce. This developing program has benefitted the Veterans who have successfully completed our courses by providing them with a foundation on which to start their job search.

Due to generous contributions from donors, this program is provided at no-cost to Veteran participants.

Thank you to all who have supported our cause! We couldn't provide these workshops along with our other vital programs without your support!
​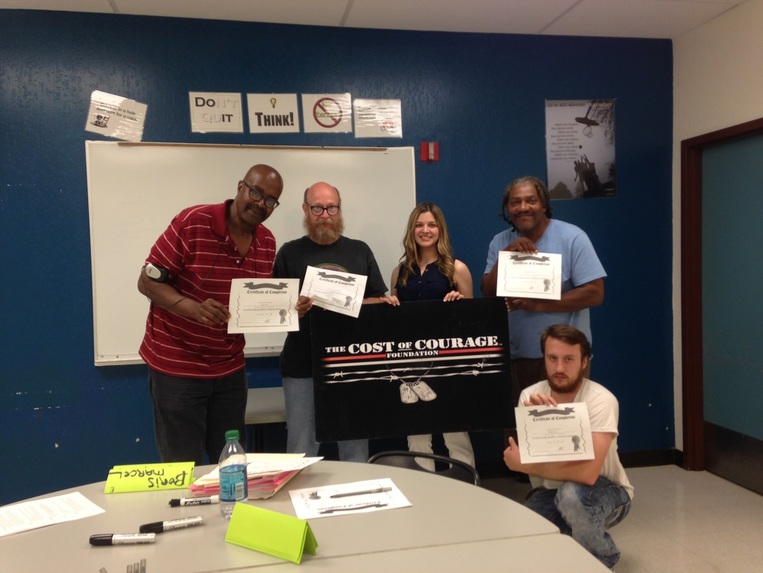 Homeless Veterans at HomeFirst in San Jose, CA Presenting their Certificates Following Completion of their Employment Workshop
​April 2016